Orientana Clay face mask neem and tea tree OR019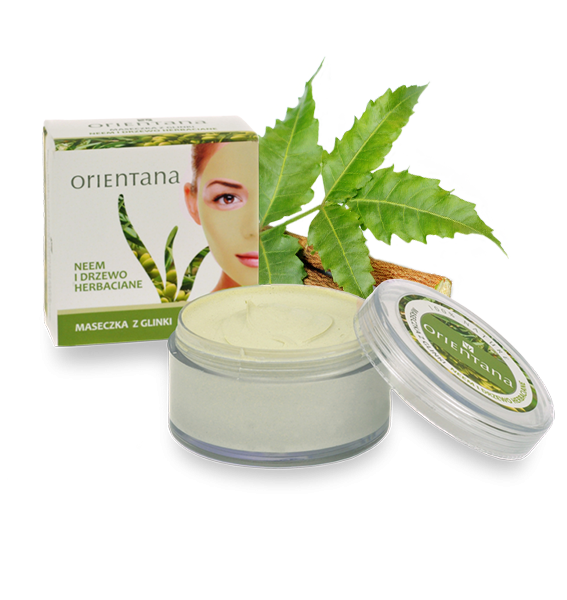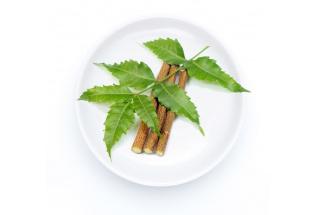 | | |
| --- | --- |
| brand | Orientana |
| delivery | in stock |
€ 7,40
€ 0,-
€ 1,55
€ 0,-
0%
21%
0%
€ 8,95
description
Clay Face Mask NEEM & TEA TREE
50 gr
Ready-to-use clay mask composed of natural clays and enriched with vegetable oils. The mask is composed of kaolin and bentonite clays and fuller's earth. They deeply clean, detoxicate and nourish. The tea tree has many anti-viral and anti-fungal benefits to the skin. They are packed with microelements as well as macroelements necessary for a healthy skin functioning. Neem oil is an ideal herb for acne-prone skin because it can help to soothe irritation and inflammation, clear up pimples and remove undesired levels of bacteria on the skin that can cause more break-outs. Tea tree oil has many anti-viral and anti-fungal benefits that improve the skin.
For oily skin.
Effect:
- removes sebum,
- removes impurities,
- firms the skin
- improves the appearance of skin by brightening
- depth nutrition
- reduces pores and antibacterial
How to use:
Apply to cleansed skin avoiding the area around the eyes and mouth. After about 20 minutes, when clay is dry, wash with warm water. Use once a week. If the mask in the package is a bit dry, simply mix it with a small amount of water.
Ingredients:
Neem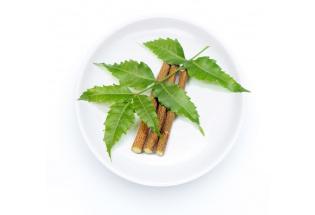 According to Indian mythology, the origin of the Neem tree is related to the story of palazimadanam. During the course of the event, Lord Dhanvanthari appeared from the ocean, with apot, full of nectar in the end, Lord Indra, the king of Devas tactfully snatched the pot from the Asuras and left for Deva loka. On the way, a few drops of nectar fell down on to the earth and legend has it that the Neem tree originated form the nectar. In Ayurveda, Unani and Sidha Systems of medicine the Neem tree is used as a single drug and also as an ingredient in many herbal formulations. Neem trats dandruff and hair loss, reduces scalp itchiness, enhances hair growth rate, treats skin allergies and infections, controls excess oils and treats pimples.
Kaolin Clay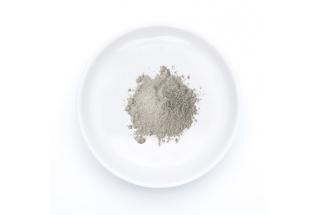 Kaolin is a soft white mineral, completety natural, dried on the sun and not traeted by chemicals. The name comes from the Chinese "Gaoling," a reference to a mountain that provided an early source of the raw mineral. The mineral has an ancient use as a skincare product. Like other clays, it is very absorbent, and it can pull oils and dirt out of the skin. It is commonly used in face masks or as an additive to baths to sooth the skin. It absorbs oil and reduce greasiness, while also soothe dry skin. It is a very good cleaner. Our clay comes from India.
Kaolin - antiseptic, regenerating and nourishing (contains many miko and marko elements)
Bentonite clay - extracted from volcanic ash, anti-inflammatory, detoxifying, degreasing, smoothes, tightens pores
Fuller's earth - has a cleansing effect, bleach, softens and smoothes the skin.
The extract from the leaves of the neem - has a cleansing, toning and strengthening the skin.
Goat milk - smoothes fine wrinkles, restores softness and improves tone.
Apricot oil - moisturizes and smoothes the skin
Jojoba oil - nourishes, softens, moisturizes and nourishes the skin and hair. It helps in the treatment of acne.
The extract of Acacia Senegal - It has soothing and anti-inflammatory.
Sunflower oil - rich in phospholipids, carotene and vitamin E. Softens, smoothes and firms the skin. It has an anti-radical and anti-inflammatory.
Grapefruit seed oil - promotes the growth and regeneration of the epidermis, strengthens, nourishes and tightens the skin, cleanses and tightens pores, the department antiseptic, refreshes, refreshes and tones the skin, reduces the formation of wrinkles.
The extract of basil - cleanses, working anti-aging
Rose oil - has antibacterial and soothing
Vitamin E - inhibits the skin aging process
Tea tree oil - antibacterial, antiviral, antifungal.
The extract of marigold -ma bactericidal, anti-inflammatory, antiviral and antifungal
The extract of cassia camphor - contained in cinnamon, cinnamic aldehyde and acid have potent antibacterial activity
INCI:
water, kaolin, bentonite clay, Sepicontrol A5 (a substance approved by ECOCERT), capryloyl glycine (ester of vegetable origin), cetyl alcohol (plant origin), gum arabic from Acacia Senegal, fuller's earth, extract from the leaves of the neem, isopropyl myristate ( vegetable origin), goat milk, magnesium bicarbonate, monoglyceride, caprylic acid (coconut oil or palm oil), glycerol stearate (plant origin), stearic acid (natural wax), glycerol (plant origin), jojoba oil, extract of acacia Senegal. oil, sunflower triglyceride, caprylic - capric triglyceride (coconut oil and glyceride) oil, grapefruit seed extract, basil, rose oil, vitamin E oil, tea tree extract, marigold extract, cinnamon camphor, citric acid, potassium sorbate (obtained from berries), sodium benzoate (obtained from berries).