Natural Shea Butter Body Scrub JAPANESE ROSE and GERANIUM Orientana OR051


| | |
| --- | --- |
| brand | Orientana |
| delivery | in stock |
description
Natural Shea Butter Body Scrub JAPANESE ROSE & GERANIUM
200 gr
Salt and sugar body scrub absed on shea butter, enriched by jasmine oil and green tea extract. Our body scrub lifts away dead skin cells, stimulate skin surface microcirculation, makes skin soft and smooth, makes skin moist and slightly lubricated. Try this beautiful rose fragrance!
Effect:
- crystals of salt and sugar - to exfoliate and smooth the skin
- shea butter - nourishes the skin and improves its elasticity
- cocoa butter - soothes and regenerates
- rose - makes the skin glow
- geranium - strengthens and tones the skin
Ingredients:
Japanese rose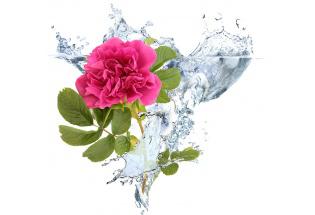 The Japanese rose comes from Easter Asia and far as in aniecient Greece it was used to improve beauty and keep youth. First rose water was made by Persians in VII century, later the rose oil destilation was discovered. The fruits of rose rich in Vitamin C, flavonoids are also full of natural colouring agents and antioxidants. Oli made from rose petals is rich in unsaturated fatty acids which nourish the skin and keep it optimally moisted. Also big amount of Vitamin A helps in regeneration of the skin.
Shea Butter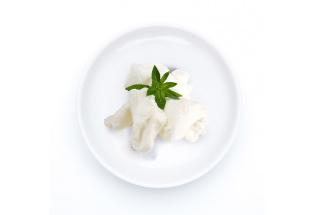 Shea butter is an ivory-colored fat extracted from the nut of the African Shea Tree. What makes Shea butter an extraordinary skin care and an amazing skinhealer is its richness in precious constituents, which include unsaturated fats, essential fatty acids, phytosterols, vitamin E and D, provitamin A and allantoin. All these are natural and make Shea butter a excellent food for your skin.
INCI:
Sodium Chloride, Sucrose, Butyrospermum Parkii Butter, Himalayan Salt (Sodium Chloride), Theobroma Cacao Seed Butter, Magnesium Sulfate, Sodium Bicarbonate (Sodium hydrogencarbonate), Glycerin, Rosa Rugosa Flower Oil , Olea Europaea Fruit Oil, Aloe Barbadensis Leaf Juice, Isopropylmyristate, Pelargonium Graveolens Flower Oil, Simmondsia Chinensis Seed Oil , Triticum Vulgare Germ Oil, Vitis Vinifera Seed Oil, Tocopherol.