Colway Day care cream C006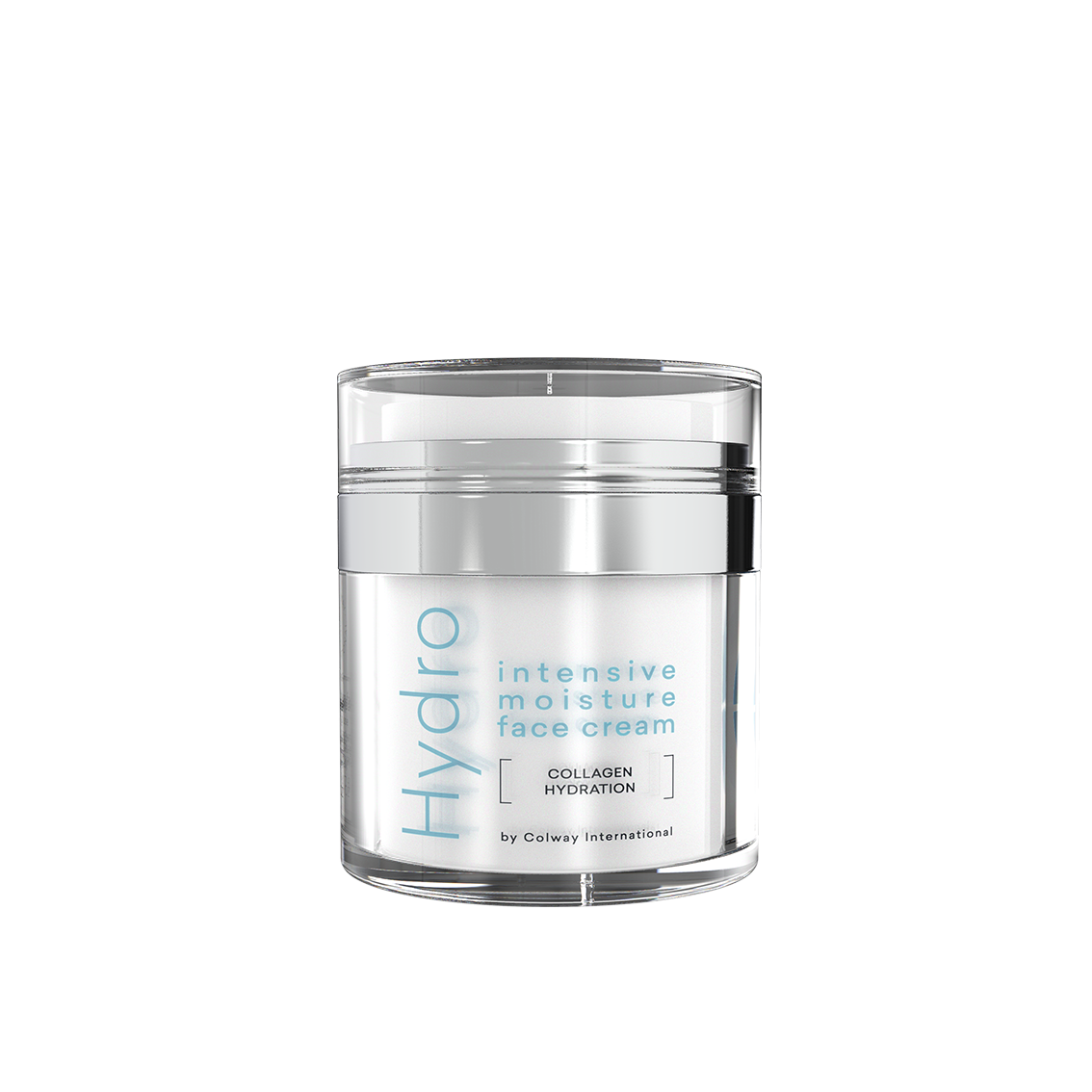 | | |
| --- | --- |
| brand | Colway |
| delivery | in stock |
€ 82,60
€ 0,-
€ 17,35
€ 0,-
0%
21%
0%
€ 99,95
description
Day care cream Colway
Collagen and a composition of brown algae extract with jojoba oil will give your skin effective hydration and firmness. Extracts from algae Chondrus Crispus and Lithothamnium calcarum have a unique revitalizing and moisturizing effect. Pro- and prebiotics take care of the balance of the epidermal microflora. Your skin will become better moisturized every day, thicker, resistant to external irritation and aging processes. Our cream provides an optimal level of hydration to your skin, making it smooth and unusually soft.
Components:
Collagen - extracted from fish skins, using a method patented in Poland, is the only natural source of peptides that freely penetrate the epidermis and stimulate fibroblasts to increased activity. This is a natural, hypoallergenic anti-aging cosmetic. Strikes the cause of wrinkles - collagen deficiency. It slows down the aging processes by moisturizing, making the skin elastic and regenerating.
Oligogeline SPE - an extract from two algae: Chondrus Crispus and Lithothamnium calcarum, extremely rich in minerals: lime, zinc, magnesium, has a unique revitalizing effect. It creates a natural layer on the skin that prevents skin drying. It makes the active ingredients of the cosmetic gradually release, which results in long-lasting hydration.
Xylitol and Lactitol - regenerate and maintain the balance of the skin's ecosystem, supporting the multiplication of beneficial bacteria, while destroying pathogenic ones. The composition of these two ingredients helps combat skin problems that occur with microbial imbalances.
Brown Algae Padina Pavonica - an algae extract that stimulates skin fibroblasts to increase the production of glycosaminoglycans. It improves collagen expression, improves cell cohesion. Firms the skin and slows down the aging process.
Aquaxyl - the molecular combination of glucose derivatives, provides fluid balance in the skin. Perfectly moisturizes, increases the synthesis of hyaluronic acid in the epidermis and dermis, protects the lipid layer of the epidermis from damage, supports its reconstruction.
SK-influx - a concentrated mixture of different types of ceramides, free fatty acids and phytosphingosine is an excellent conditioning additive with unique reconstruction abilities.
Benefits:
Deep penetration, which deeply nourishes the skin.
The skin becomes soft and smooth.
Stimulates the natural regeneration of the skin, regulates skin nutrition processes.
It retains moisture inside the skin and protects it from loss in adverse weather conditions.
Increases skin elasticity.
How to use
Gently spread the cream on cleansed face and neck. Use every morning.
INCI composition
Aqua, Caprylic / Capric Triglyceride, Isononyl Isononanoate, Mirystyl Lacate, Squalane, Simmondsia Chinensis seed oil, Cetearyl Alcohol, Cetearyl Olivate, Sorbitan Oleate, Padina Pavonica Thallus Extract, Kappahycus alvarezii extract, Collagen, Ceramide 3, Ceramide 6, Ceramide Phytosphingosine, Cholesterol, Lactitol, Xylitol, Sodium polyacrylate, Glycerin, Sea water, Urea, Betaine, Hydrolyzed Sclerotium Gum, Cetyl Palmitate, Sorbitan Palmitate, Sorbitan Olivate, Sodium Lauroyl Lactylate, Potassium Lactate, Carbomer, Xanthan Gum, Elastic Gum Sodium Polyglutamate, Caprylyl Glycol, Phenoxyethanol, Sodium Anisate, Parfum, Benzyl Salicylate, Citronellol, Hexyl Cinnamal, Butylphenyl Methylpropional, Linalool.