Orientana Ayurvedic hair shampoo jasmine and indian almond OR065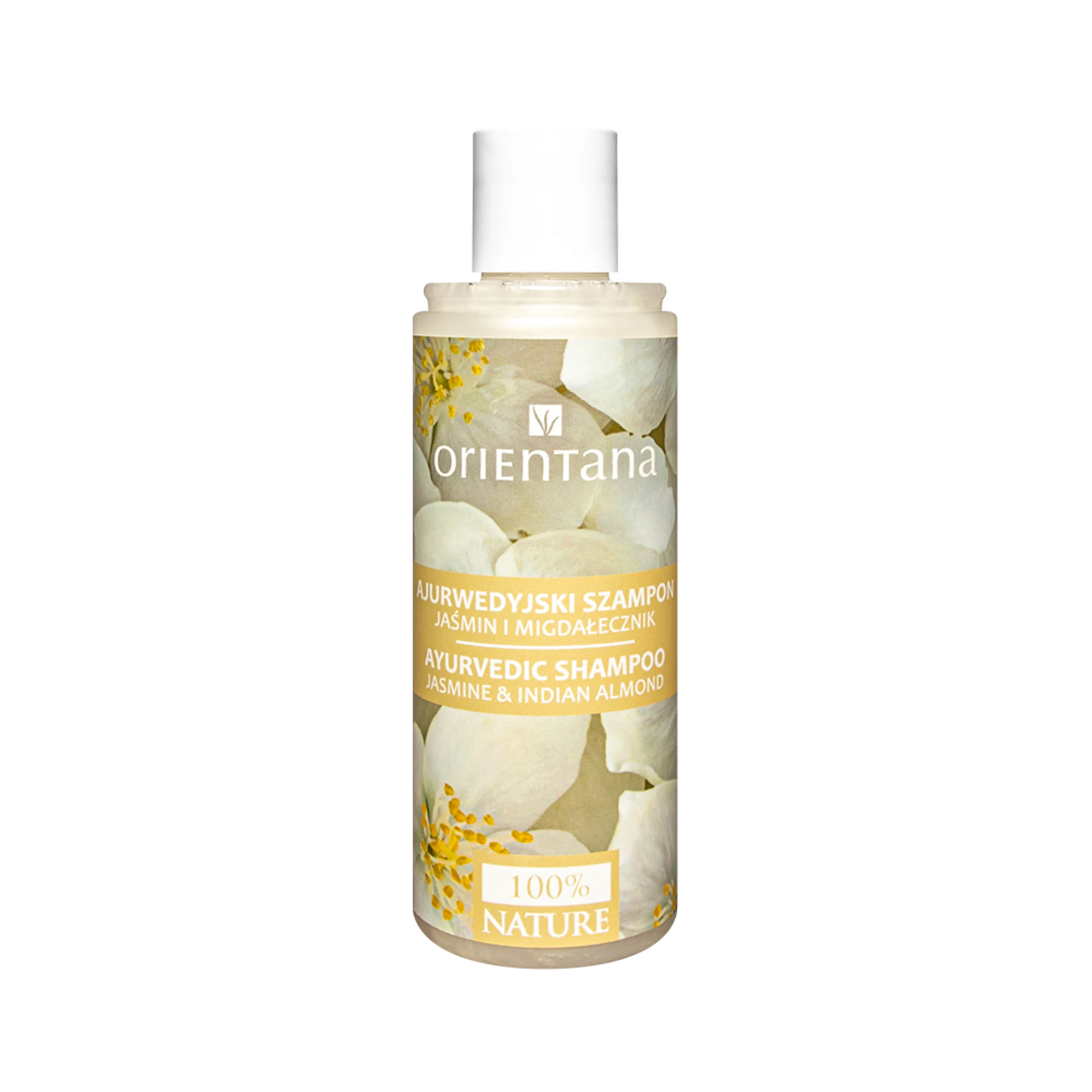 | | |
| --- | --- |
| brand | Orientana |
| delivery | in stock |
€ 15,66
€ 0,-
€ 3,29
€ 0,-
0%
21%
0%
€ 18,95
description
Ayurvedic Hair Shampoo JASMINE & INDIAN ALMOND
210 ml
Natural shampoo based on Indian plants formulated with Ayurvedic rules. SLS/SLES free, Silicone free, paraben free. Free form harsh chemicals. The shampoo is packed with Indian plant extracts such as amla, reetha, shikakai, lodhra, jasmine and Indian almond. It makes foam due to reetha nuts. It is tangle free, makes hair well moistured and nourish. Makes hair look healthy and shining. This shampoo is for fine hair.
Ingredients:
Indian Jasmine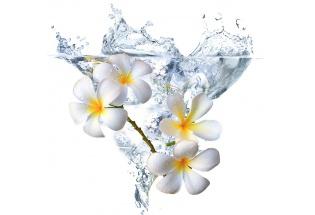 Jasmine has originated in Asia. The name comes form Persian meaning "gift of god". In India and sri Lanka it is used in religious rites. Baskets with jasmine are placed underneath the gods statuettes. Jasmine is also a national flower of Pakistan and the Philippines. The most beautiful scent is at twilight. That is why the pettals are collected at the twilight for production of oil which is used in aromatherapy, massage, dry and sensitive skin care. The oil perfectly soothes irritation, highly moisturizes and strenghtens the skin. The fragrance relieves stress, is antidepressant and aphrodisiac.
Amla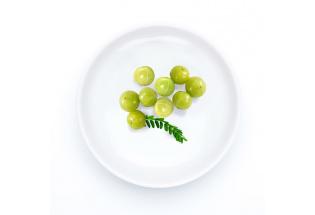 Emblica officinalis commonly named ndian gooseberry. It is a major ingredient in most ayurvedic products, rich in vitamine C. Regular use of amla strengthens the hair follicles, stimulates hair growth, keeps dandruff away, straightens your hair, prevents split ends and nourishes your hair. It also prevents premature graying of hair and stops hair loss. Our amla comes from India.
Amla (Emblica officinalis) - traditionally used in India for the care of hair and a strengthened. It strengthens hair roots and prevents hair loss and split ends. Nourishes the scalp, acting anti-inflammatory and anti-dandruff. It gives the hair density and brilliance.
Reetha (Sapindus Mukurossi) - a natural substance cleaning and polishing
Shikakai - (Acacia concinna) - cleanses the hair without compromising protection and lipid damage. It strengthens hair roots and stimulates growth. Increases shine, softens, smoothes hair.
Lodhra (symplocos Racemosa) - astringent and protects the scalp
INCI:
Aqua, Lauryl Glucoside, Palm Kernel/Coco Glucoside, Cocamidopropyl Betanine, Sodium Cocoyl Glutamate, Glycerin, Jasminum Officinale Extract, Emblica Officinalis Fruit Powder, Sapindus Mukurossi Fruit Powder, Aloe Barbadensis Leaf Juice, Glyceryl Oleate, Camellia Sinensis Leaf Extract, Sodium PCA, Rosa Damascena Flower Water, Hydrolyzed Wheat Protein, Terminalia Ballerica Fruit Extract, Oryza Sativa Bran Oil, Acacia Concinna Fruit Powder, Symplocos Racemosa Bark Extract, Zinc PCA, Polyquaternium 10, Panthenol, Decyl Glucoside, Camellia Sinensis Seed Oil, Hydrolyzed Sweet Almond Protein, Xanthan Gum, Jasminum Sambac Flower Extract, Citric Acid, Sodium Benzoate, Potassium Sorbate.