Orientana Clay face mask ginger and lemongrass OR018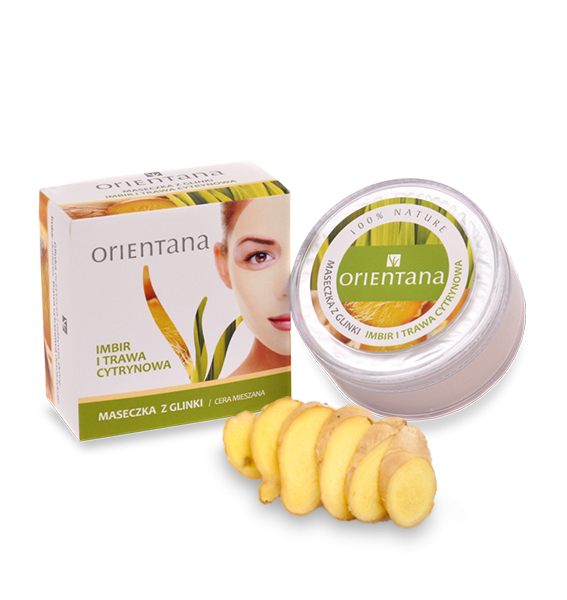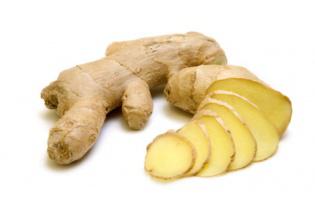 | | |
| --- | --- |
| brand | Orientana |
| delivery | in stock |
€ 14,01
€ 0,-
€ 2,94
€ 0,-
0%
21%
0%
€ 16,95
description
Clay Face Mask GINGER & LEMONGRASS
50 gr
Ready-to-use clay mask composed of natural clays and enriched with vegetable oils. The mask is composed of kaolin and bentonite clays and fuller's earth. They deeply clean, detoxicate and nourisk the skin. The are packed with microelements as well as macroelements necessary for healthy skin functioning. Ginger oil improves microcirculation and oxygenatesthe skin. Lemongrass oil detoxicates the skin.
For mixed skin.
Effect:
- removes sebum,
- removes impurities,
- firms the skin
- improves the appearance of skin by brightening
- depth nutrition
- reduces pores and is antibacterial
How to use:
Apply to cleansed skin avoiding the area around the eyes and mouth. After about 20 minutes wash with warm water. Use once a week. If the mask in package is a bit dry, simply mix it with a small amount of water.
Ingredients:
Ginger


We do not know the origin of ginger. Most probably it has come from the south of China from where it was delived to India. The historic sources say it has been used in China and India for more then 3000 years. Because of ginger's anti-inflammatory and anti-bacterial action, it may help keep skin clear. It may also help fight skin discolouration and aging. Ginger is highly-regarded as one of nature's best cellulite reducers. Our ginger comes from India.
Aloe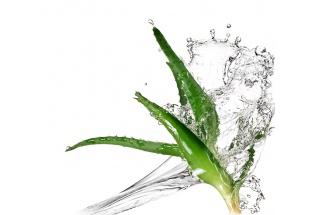 Aloe contains over 200 intensive cosmetic substances. Effectively moisturizes the skin, soothes irritations and has anti-inflammatory effect. It regulates natural moisture levels and counteracts the effects of dehydration. Nourishes the skin, slows the aging process, supports the action fibroblasts - cells responsible for collagen and elastin production. In Orientana cosmetics we use aloe vera from the plantation located in India and Taiwan.
Kaolin Clay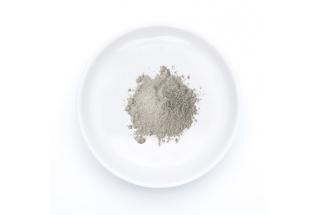 Kaolin is a soft white mineral, completety natural, dried on the sun and not traeted by chemicals. The name comes from the Chinese "Gaoling," a reference to a mountain that provided an early source of the raw mineral. The mineral has an ancient use as a skincare product. Like other clays, it is very absorbent, and it can pull oils and dirt out of the skin. It is commonly used in face masks or as an additive to baths to sooth the skin. It absorbs oil and reduce greasiness, while also soothe dry skin. It is a very good cleaner. Our clay comes from India.
Kaolin - antiseptic, regenerating and nourishing (contains many miko and marko elements)
Bentonite clay - extracted from volcanic ash, anti-inflammatory, detoxifying, degreasing, smoothes, tightens pores
Fuller's earth - has a cleansing effect, bleach, softens and smoothes the skin.
Sunflower oil - rich in phospholipids, carotene and vitamin E. Softens, smoothes and firms the skin. It has anti-inflammatory and anti-
Goat milk - smoothes fine wrinkles, restores softness and improves tone.
Apricot oil - moisturizes and smoothes the skin
The aloe vera juice - firmly and effectively moisturizes the skin, soothes irritations and has anti-inflammatory.
The extract of Acacia Senegal - It has soothing and anti-inflammatory.
Lemon grass oil - detoxifies and refreshing. It has stimulant and antiseptic. Beautiful scent boosts energy and improves mood.
Wheat germ oil - rich in essential fatty acids, vitamins, minerals, lecithin, enzymes, phytosterols, carotenoids. Perfect for damaged skin and tired.
Grapefruit seed oil - promotes the growth and regeneration of the epidermis, strengthens, nourishes and tightens the skin, cleanses and tightens pores, the department antiseptic, refreshes, refreshes and tones the skin, reduces the formation of wrinkles.
Vitamin E - inhibits the skin aging process
Chinese orange extract - contains a wealth of vitamins and flavonoids. Improves humor.
Root Extract from Ashwagandha - rejuvenating, nourishing and regenerating
Oil from the seeds of carrots - Especially recommended for mature skin aging. Intensively regenerates, moisturizes and nourishes the skin.
Lemon oil - disinfecting effect and brightening
Essential oil of bergamot fruit trees - oil has disinfecting effect and antifungal.
Essential oil of ginger root - has a warming, cleansing and strengthening. It improves blood circulation, metabolism and oxygenation.
INCI:
water, kaolin clay, bentonite clay, fuller's earth, cetyl alcohol (vegetable origin), gum arabic from Acacia Senegal oil, sunflower, goat milk, magnesium bicarbonate, glycerine (of vegetable origin), monoglyceride, caprylic acid (coconut oil or palm oil) glyceryl stearate (plant origin), stearic acid (natural wax), oil of apricot kernel oil, isopropyl myristate (vegetable origin), aloe vera juice, triglyceride, caprylic - capric triglyceride (coconut oil and glyceride), the extract of acacia Senegal oil, lemongrass oil, wheat germ oil, grapeseed, vitamin E, extracts of sweet orange, root extract greeted drowsy oil, carrot seed oil, lemon oil, fruit trees bergamot acid, lemon oil, ginger root , potassium sorbate (obtained from berries), sodium benzoate (obtained from berries).