Orientana Essence papaya and turmeric OR083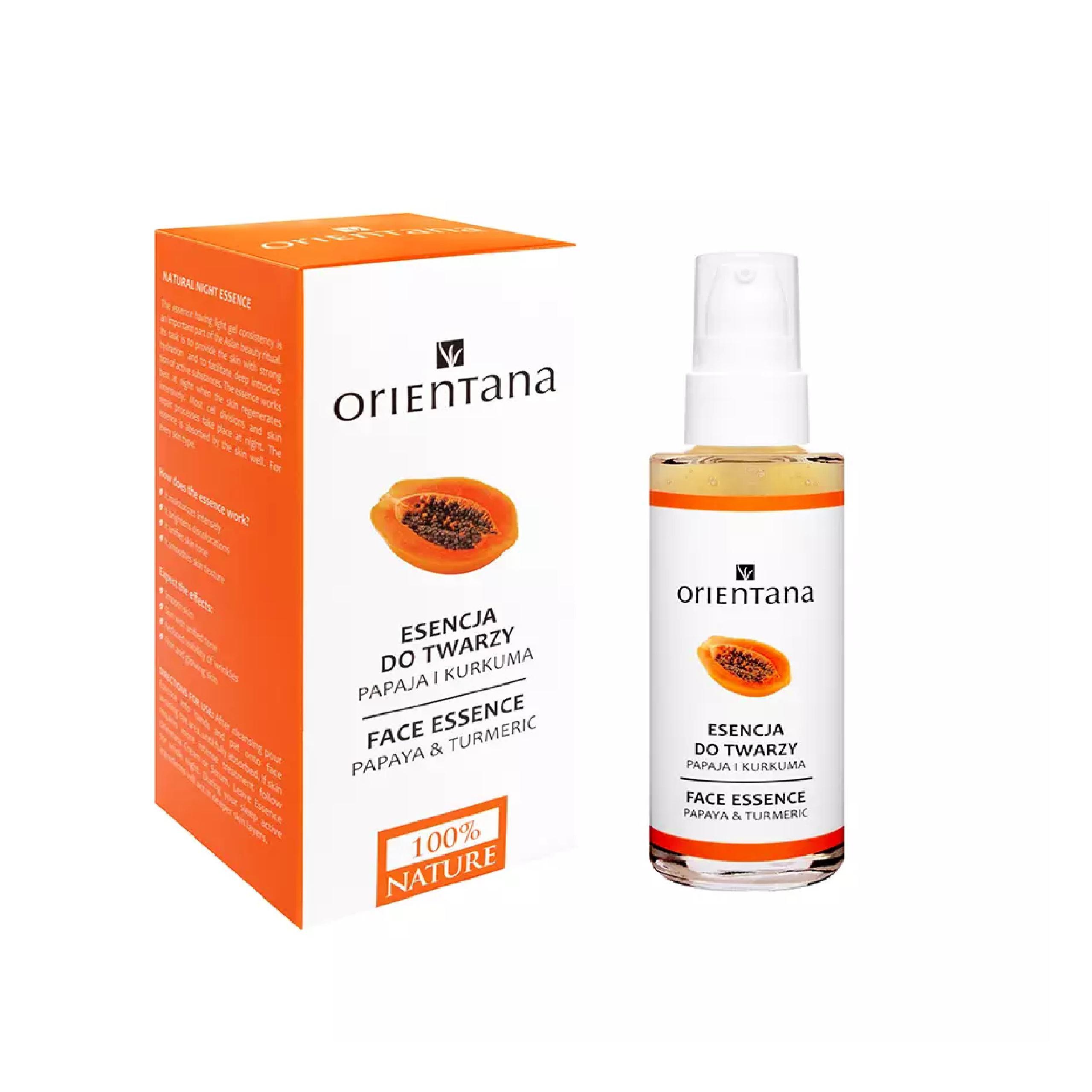 | | |
| --- | --- |
| brand | Orientana |
| delivery | in stock |
€ 23,93
€ 0,-
€ 5,02
€ 0,-
0%
21%
0%
€ 28,95
description
ESSENCE PAPAYA & CURCUMA Orientana
50 ml
Natural Essence for uneven skin tone and discoloration. Thanks to the power of natural ingredients, it intensively moisturizes, smoothes the skin and brightens discoloration. The essence works best when used at night. The ESSENCE gel base is the Asian Konjac plant, with a moisturizing effect and facilitates the introduction of active substances into the skin. The ESSENCE contains 98.7% of natural ingredients.
For all skin types.
Effects:
Intensive hydration
Rejuvenating effect
Reinforced
Anti wrinkle
Nourishes and regenerates
Is quickly absorbed by the skin
How to use:
After cleansing the face in the evening, gently apply ESSENCE to the skin, avoid the eye area. If the skin is in a worse condition,ESSENCE cream or Orientana serum can be applied. Leave the ESSENCE on your face all night. During sleep, the active ingredients of the mask penetrate deep into the skin.
Ingredients:
TURMERIC (KURKUMA)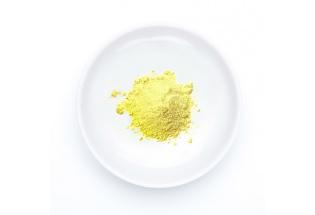 Turmeric, also known as Indian saffron because it is widely used as an alternative to the much more expensive saffron. It is used cosmetically for wound healing, acne, eczema and allergy treatment. Indian women use turmeric mixed with water as a face mask that smoothes and nourishes the skin. Turmeric is considered very beneficial and sacred in Tamilnadu and has been widely used for centuries in various Tamil ceremonies. Even today it is used during wedding ceremonies and religious ceremonies.
Tibetan oats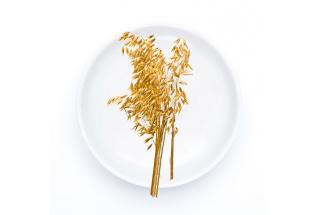 Oats have been brought to Europe from Asia. It is rich in mineral salts and vitamins and has significant amounts of dissolved silicon. It is also rich in beta glucan and polypeptide that speeds up skin recovery, can increase metabolism, restores collagen and improves skin shape. Due to the specific protein structure, the oat extracts can fill wrinkles, firm the skin and make them younger. Our oats are from the Tibetan region.
PAPAYA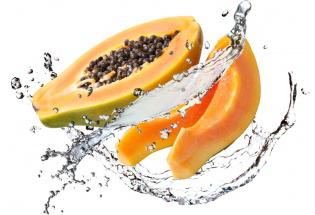 Scientists have recently discovered cosmetic benefits of papaya. However, the face mask of raw papaya has long been known in Asia. In addition to Papain enzymes, which whiten the skin and help to reduce pimples, it is a good source of antioxidants and nutrients such as vitamin C, vitamin B, carotenes and flavonoids, fibers and minerals such as magnesium and potassium.
INCI:
Aqua, Glycerin, Amorphophallus Konjac Root Extract, Trehalose, Carica Papaya Fruit Extract, Avena Sativa Kernel Extract, Allantoin, Curcuma Longa Root Extract, Rosmarinus Officinalis Leaf Extract, Sodium Phytate, Sodium Benzoate, Potassium Sorbate, Perfume, Citric Acid, Benzyl salicyl Linalool, Hexyl cinnamal.