Orientana Face cream sandalwood and turmeric OR020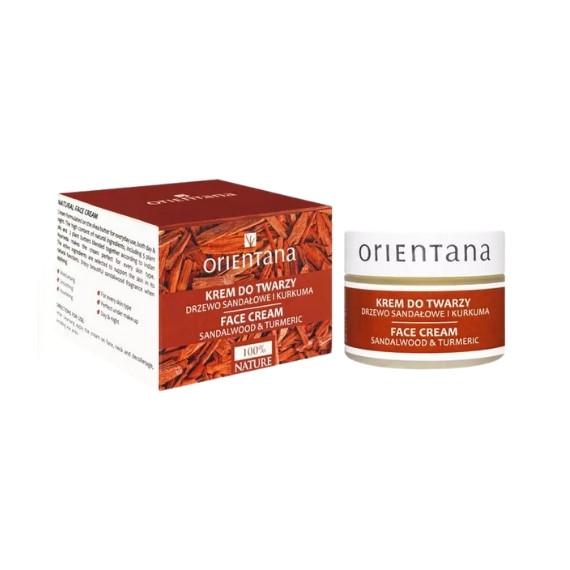 | | |
| --- | --- |
| brand | Orientana |
| delivery | in stock |
€ 16,49
€ 0,-
€ 3,46
€ 0,-
0%
21%
0%
€ 19,95
bulk prices
| count | price | discount | tax | excise | discount | tax | excise% | price |
| --- | --- | --- | --- | --- | --- | --- | --- | --- |
| 4 | € 16,07 | € 0,- | € 3,38 | € 0,- | 0% | 21% | 0% | € 19,45 |
| 10 | € 15,66 | € 0,- | € 3,29 | € 0,- | 0% | 21% | 0% | € 18,95 |
description
Face Cream SANDALWOOD & TURMERIC
50 gr
Natural face cream based on shea butter for every day care. The cream can be used for both day and night care. It contains sandalwood oil and turmeric extract which nourish, moisturize, firm and protect even most demanding skin.
For normal skin.
- moisturizes and regenerates
- soothing and calming
- reduces discoloration
- protects against harmful influence of environmental factors
- anti-inflammatory and antibacterial
How to use:
After cleansing, apply the cream on the face, neck and neckline. Apply in the morning and/or in the evening. It is ideally suited as a make-up base.
Ingredients:
Turmeric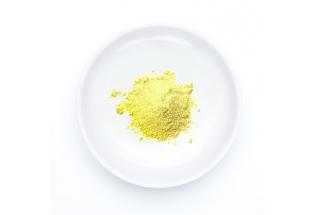 Tumeric known as Indian saffron because it was widely used as an alternative to the far more expensive saffron spice it is cosmetically used for wound healing, treatment for acne, eczema and allergy. Indian women use tumeric mixed with water as a facial mask which is of nourishing, smoothing, skin enhancing function. Turmeric is considered highly auspicious and holy in Tamilnadu and has been used extensively in various Tamil ceremonies for centuries. Even today it is used during wedding ceremonies and religious ceremonies.
Kokum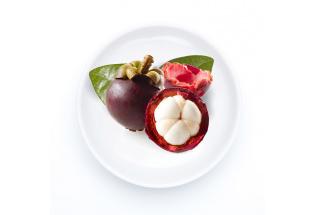 The exotic butter is obtained from the Indian tree Garcinia Indica. It is used in skin care products because of its ability to soften skin and is effective on ulcerations and fissures of lips, hands and soles of feet. It helps reduce degeneration of the skin cells and restores elasticity. The kokum butter we use is from Goa, India.
Sandalwood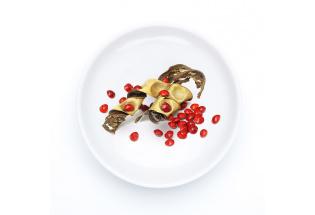 Sandalwoods are medium-sized trees found mainly in Pakistan, India, Nepal, Bangladesh, Sri Lanka and Indonesia. Sandalwood oil is extracted from the woods. It is used in perfumes, cosmetics, and sacred unguents. It soothes skin, best for dry and dehydrated skin. It is also aphrodisiac.
Shea butter - restores and regenerates damaged skin. Smoothes and softens the skin while protecting it from harmful factors, among others, UV. It stimulates the activity of cells for rejuvenation. It soothes irritations, accelerates healing processes.
Cocoa butter - rich in natural autoutleniacze neutralizing harmful free radicals, vitamins, minerals such as magnesium, calcium, potassium. Great moisturizes and protects the skin.
Oil from sunflower seeds - rich in phospholipids, carotene and vitamin E. Softens, smoothes and firms the skin. It has an anti-radical and anti-inflammatory.
Oil of sandalwood - antibacterial, nutritive, regenerative
The extract of turmeric - strong antioxidant activity of several times stronger than vitamin E and C comprises a plurality of vitamins and minerals. It has a strong anti-inflammatory activity.
Grapefruit seed oil - promotes the growth and regeneration of the epidermis, strengthens, nourishes and tightens the skin, cleanses and tightens pores, the department antiseptic, refreshes, refreshes and tones the skin, reduces the formation of wrinkles.
Almond oil contains many natural nutrients such as proteins, minerals and vitamins A, E, D and B group by which affects the firmness and elasticity of the skin and delay the aging process. It also contains linoleic and oleic acids, which soften the skin and strengthen the lipid barrier of the skin.
Wheat sprout- It is a rich source of vitamin E, ceramides, lecithin and essential, nienasycownych fatty acids. The high content of vitamin E and ceramides in strong anti-inflammatory and anti-aging.
INCI:
Aqua( Water), Butyrospermum Parkii (Shea) Butter, Theobroma cacao (Cocoa) Seed Butter, Caprylic/Capric triglyceride, Plant Glycerin, Helianthus Annuus (Sunflower) Seed Oil, Glyceryl Stearate, Stearic Acid, Santalum Album (Sandalwood) Oil, Curcuma Longa Root Extract, Isopropyl Myristate, Glyceryl Caprylate, Cetyl Alcohol, Citrus Grandis (Grapefruit) Seed Oil, Prunus Amygdalus (Almond) Dulcis Oil, Triticum Vulgare Germ Oil, Cl- 19140, Citric Acid, Sodium Benzoate (from berries), Potassium Sorbate (from berries).