Orientana Face gel cleanser with rice particles aloe and papaya OR035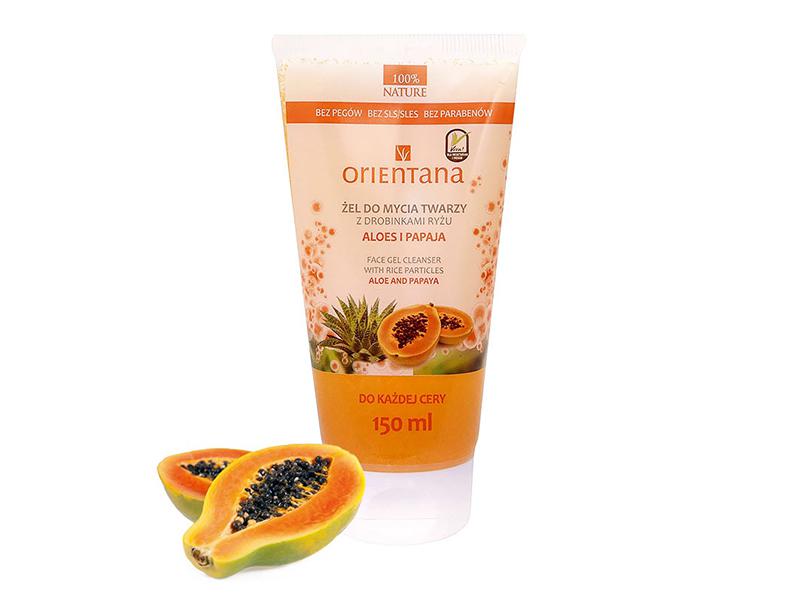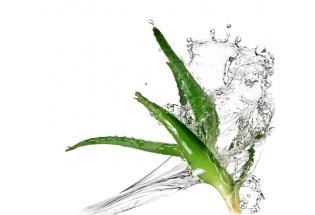 | | |
| --- | --- |
| brand | Orientana |
| delivery | in stock |
€ 15,66
€ 0,-
€ 3,29
€ 0,-
0%
21%
0%
€ 18,95
description
Face Gel Cleanser with rice particles ALOE & PAPAYA
150 ml
Face gel cleanser with rice particles which gently and thoroughly clean the skin but do not scrub it. It is SLS/SLES free and rich in plants extracts. The base is aloe vera juice.
For all skin types.
Effects:
- cleans
- soothes
- Refreshes the skin
How to use:
A small amount of gel to the face, avoiding the area of the eyes, rinse with water. After washing you should use natural tonic Orient suitable for your skin.
Ingredients:
Papaya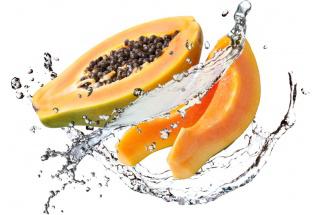 Scientists have discovered cosmetic benefits of papaya recently. However, the facial mask made of raw papaya has been known in Asia for a long time. Along with the Papain enzymes, which helps in reducing pimples and blemishes as well as whitens the skin, it is good source of antioxidants and nutrients such as Vitamin C, Vitamin B, carotenes, and flavonoids, fiber and minerals like magnesium and potassium.
Aloe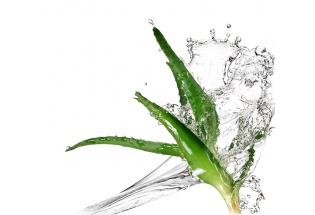 In India exist under the name "kumari" which means "herb of young virgin." It contains more than 200 of an intense beauty substances. Effectively moisturizes the skin, soothes irritations and has anti-inflammatory. Regulates natural moisture levels and counteracts the effects of dehydration. Nourishes the skin, slows the aging process, supports the action fibroblstów - cells responsible for collagen and elastin production. In cosmetics Orient use aloe vera plantation in India and Taiwan.
INCI:
water, aloe vera, glycerine, particles of rice extract, liquorice root extract, ginseng root Indian carbomer extract, papaya fruit extract, saffron, Polysorbate 20 (coconut oil), sodium hydroxide, beta-carotene, citric acid , sodium benzoate (blueberry), potassium sorbate (blueberry).