Orientana Vitamin c and mulberry face bio serum OR039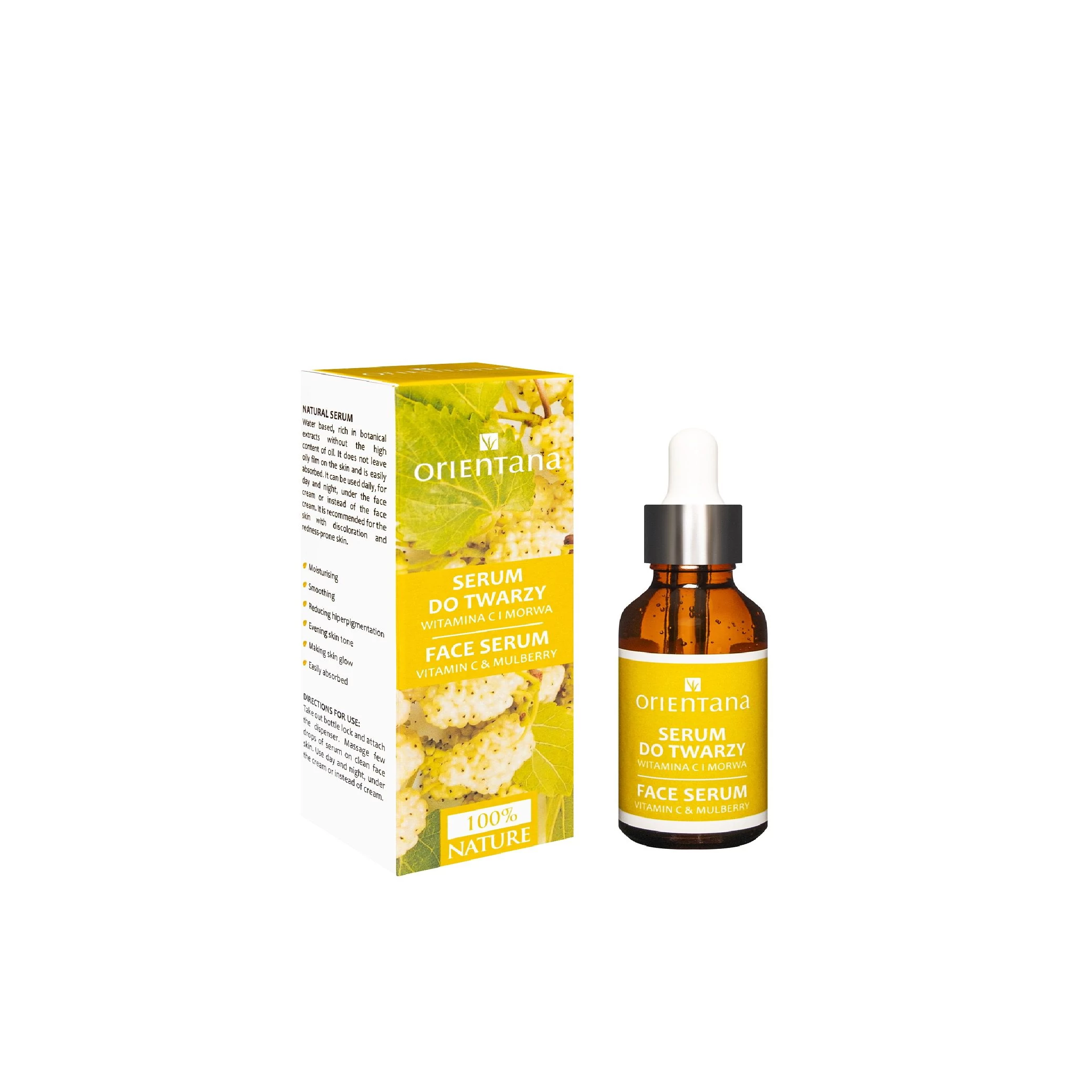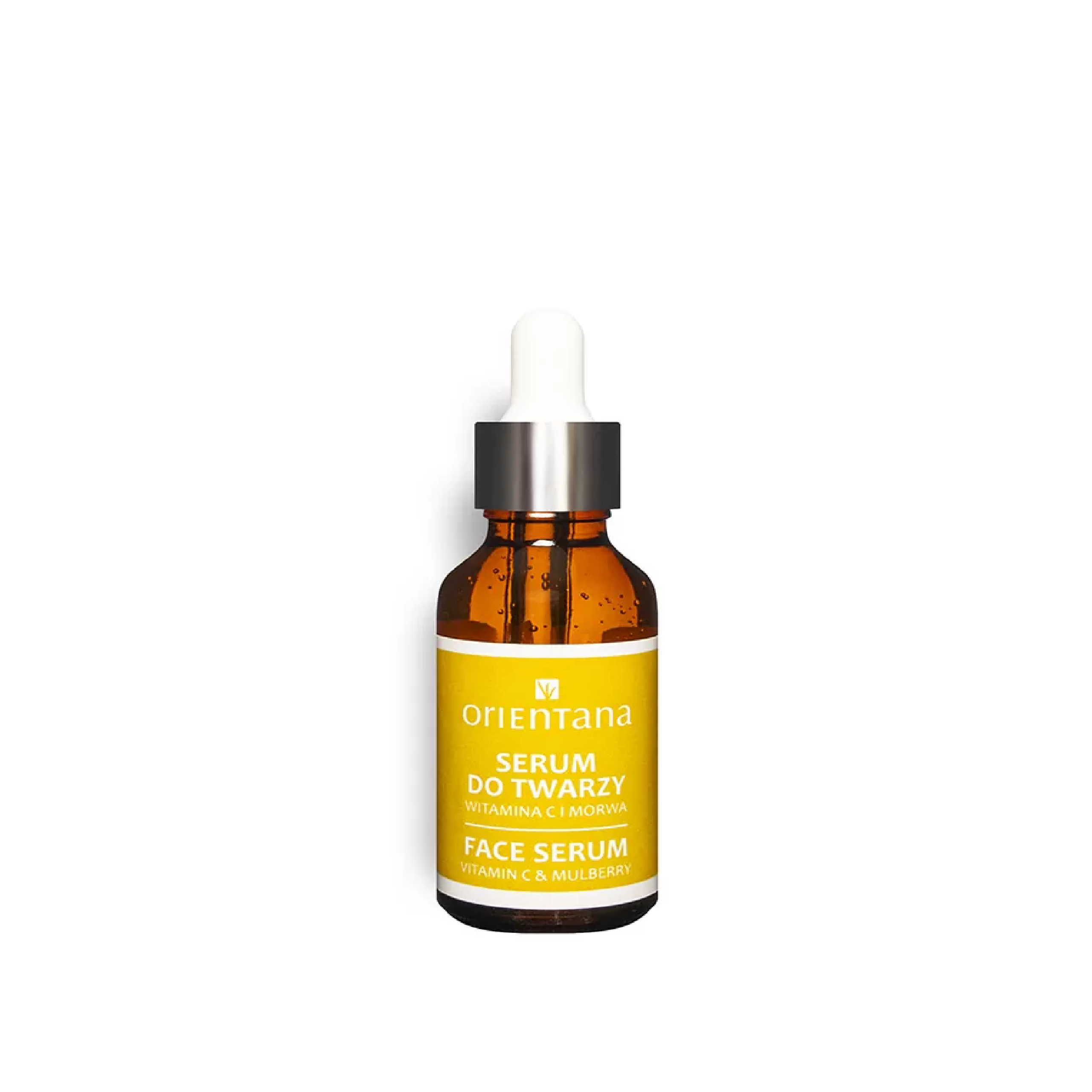 | | |
| --- | --- |
| brand | Orientana |
| delivery | in stock |
€ 20,62
€ 0,-
€ 4,33
€ 0,-
0%
21%
0%
€ 24,95
description
Vitamin C & Mulberry Face BIO SERUM
30 ml
Rich and natural face serum for everyday use. It effectively combines the power of nature with modern ingredients approved in natural cosmetics formulas to fight skin unwanted pigmentation, coloration and counteract damage caused by age and sun exposure. It has light formulation and is easily absorbed by skin.
IDEAL FOR SKIN:
- with hyperpigmentation,
- with redness,
- with week skin texture,
- sagging,
- no shine.
ACTIVE INGREDIENTS:
Vitamin C - helps lighten hyperpigmented skin, softens sensitive skin, acts as anti-aging factor
White mulberry extract - helps lighten hyperpigmented skin, evens out the skin tone, has anti-inflammatory effect and makes the skin more flexible
Aloe extract - stimulates fibroblasts which helps to rebuild collagen fibers
Licorice root extract - regenerates and soothes the skin
Lemon skin extract - brightens the skin and is an antibacterial agent
Blue Seakale extract - protects skin cells, acts as anti aging factor
INCI: Aqua, Ascorbic Acid (wit C), Aloe Vera Callus Extract, Morus Alba Leaf Extract, Glycyrrhiza Glabra Root Extract Glycerin, Citrus Medica Limonium Peel Extract, Sodium PCA, Aquaxyl, Blue Seakale S.C , Xanthan gum, Rosa Indica Flower Extract, Simmondsia Chinensis Seed Oil, Tocopherol, Undecylenoyl Phenylalanine, Polysorbate 20, Citric Acid, Benzyl Alcohol, Sodium Benzoate, Potassium Sorbate.